After this huge Christmas feast, we all need easy and healthy weeknight meals that come together in no time! Happy belated new year!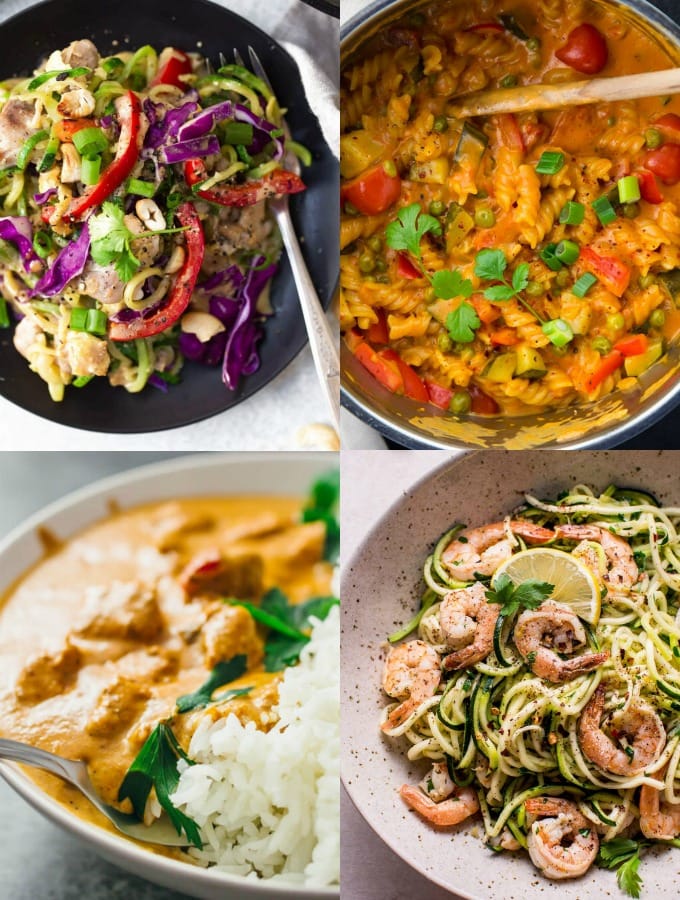 Hi, guys! First of all, welcome to my blog! You're actually reading my first all time ever blogpost (I hope you like it ;-)). If you want to know more about me and my motivation to start a blog, check out my About Me site. So let's get to the real stuff…
I don't know about you, but my Christmas this year was huge. Sadly not gift-wise but more food and drink-wise (as always of course). Although I started going to the gym again about 4 months ago, Christmas was just too much. If you feel the same way, you're exactly at the right spot. For all people who need some quick, easy, and healthy recipes I put together this list of 35 healthy weeknight meals.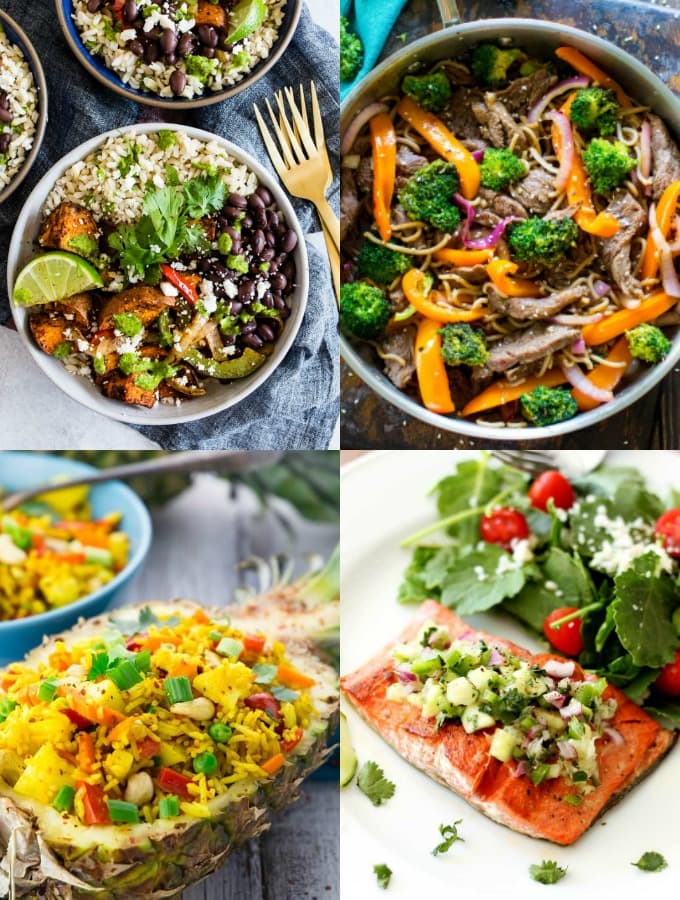 Easy Weeknight Meals for Everyone!
The list features almost every diet and taste:
You like meat? Got you covered! Check out the awesome looking chicken tikka masala, the skinny Mongolian beef noodles, or the smothered creamy chicken skillet, and so many more.
You like fish? Got you covered! You're only one scroll away from delicious shrimp chow mein, a paleo fish taco bowl, garlic shrimp zoodles, and many more.
You're vegan or vegetarian? Also covered! Look at the delicious pineapple fried rice, the creamy vegan one pot pasta (I mean one pot pasta – hello? How much better and easier can life possibly get?!), or the vegan Thai green curry soup…
Okay, I think you're hungry now and want to see the awesome recipes, so I better stop talking (otherwise you might get "hangry" :-))…and let the pictures speak for themselves:
The Best 35 Easy and Healthy Weeknight Meals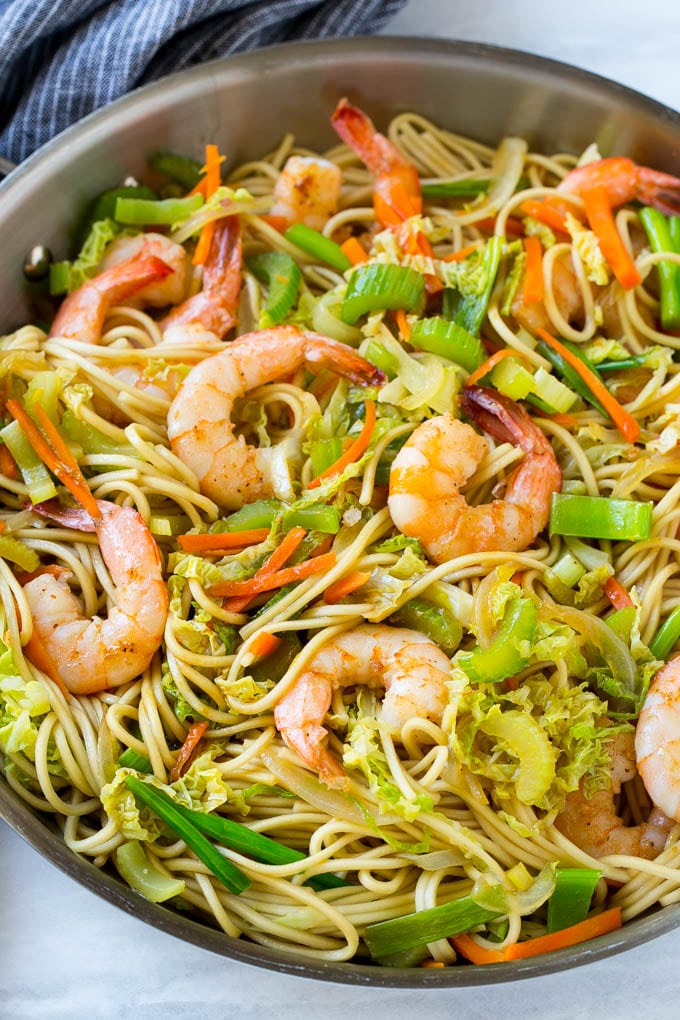 Shrimp Chow Mein  from Dinner at the Zoo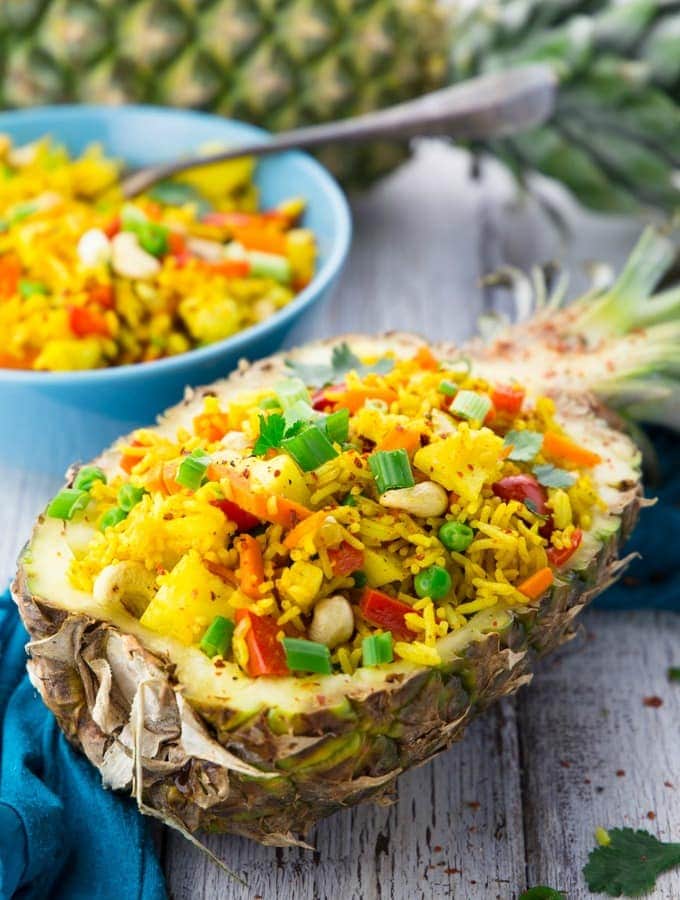 Easy Pineapple Fried Rice by Sina from Vegan Heaven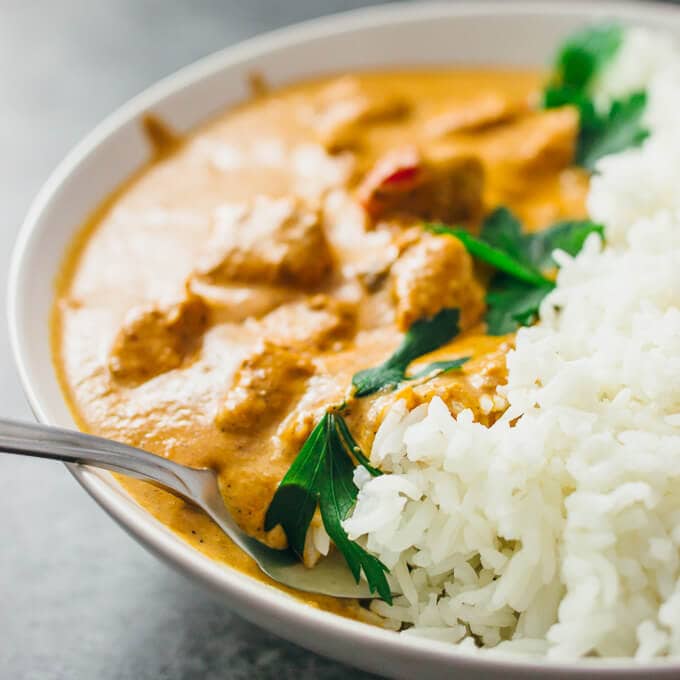 Best Chicken Tikka Masala by Julia from Savory Tooth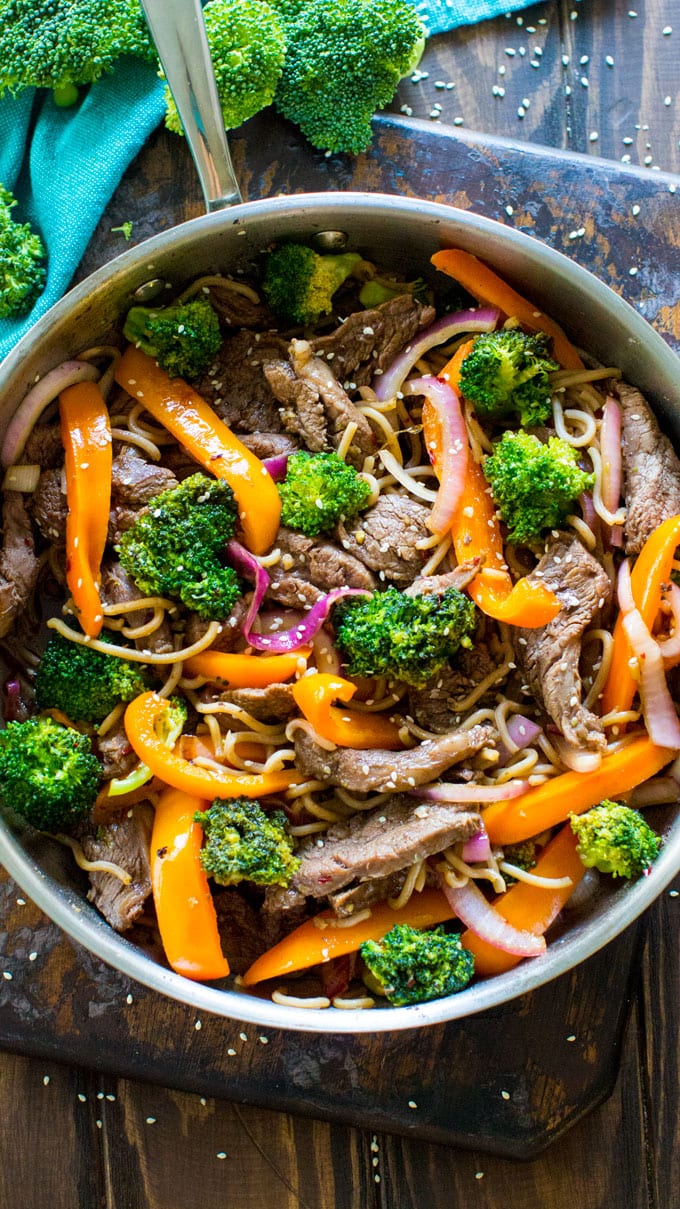 Skinny Mongolian Beef Noodles by Catalina from 30 Minutes Meals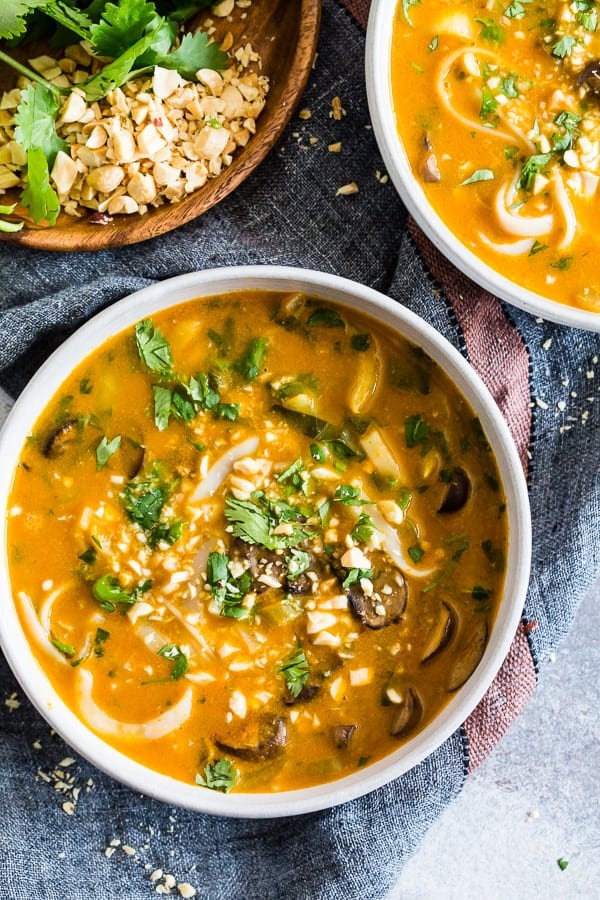 Vegan Red Curry Pumpkin Noodle Soup by Brandy from Nutmeg Nanny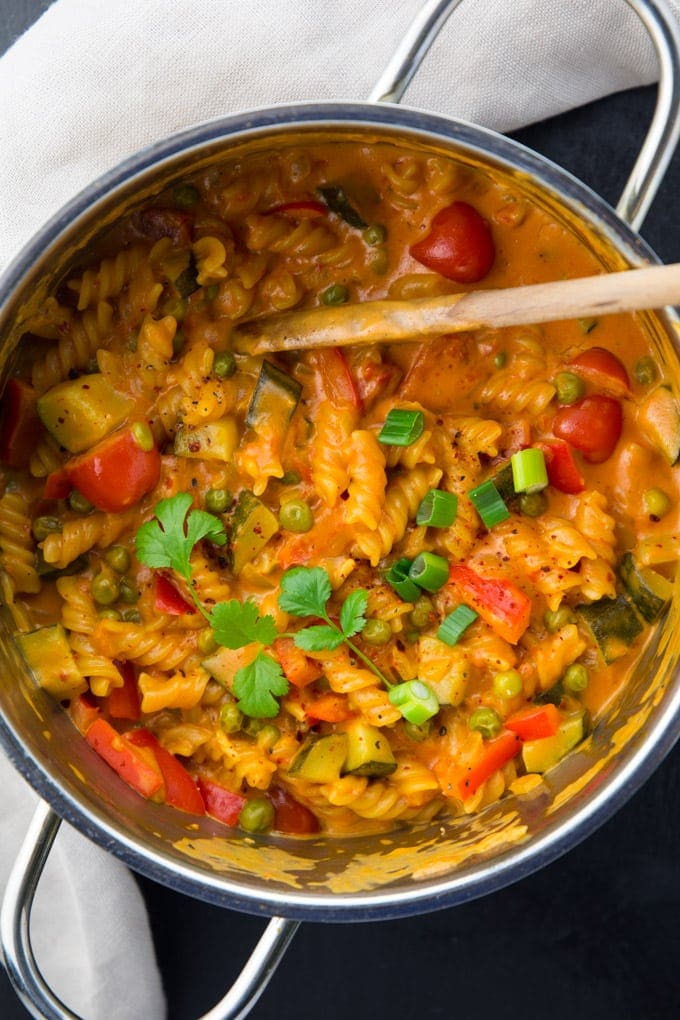 Creamy Vegan One Pot Pasta Asian Style by Sina from Vegan Heaven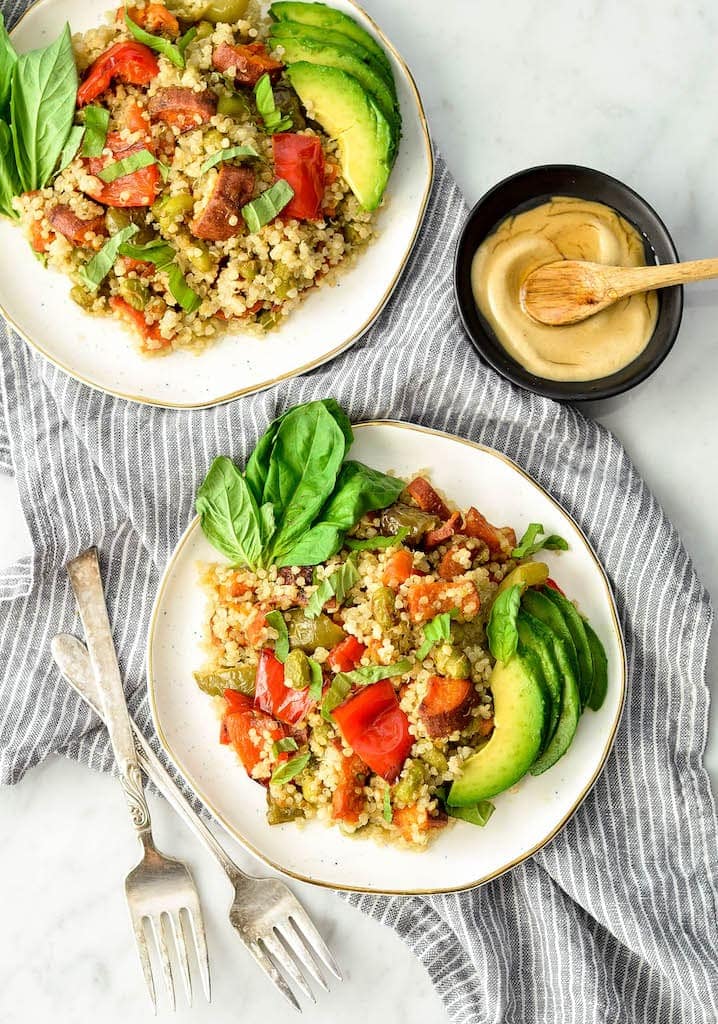 Honey Mustard Roasted Vegetable Quinoa Salad by Laura from Joy Food Sunshine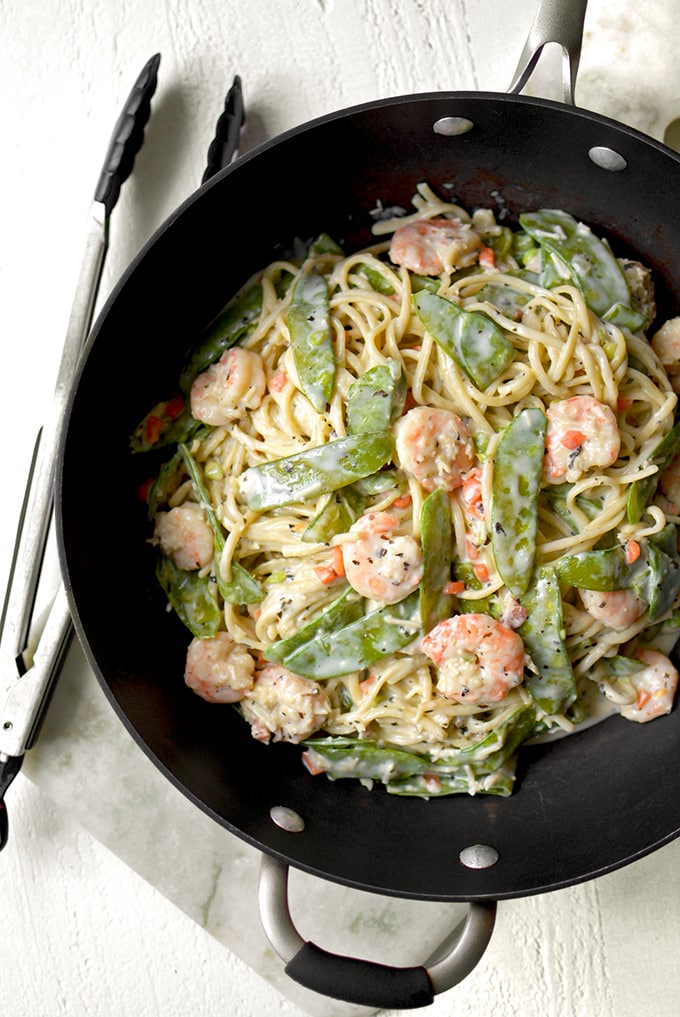 One Pot Shrimp and Snow Pea Alfredo Pasta by Rachel from Simple Seasonal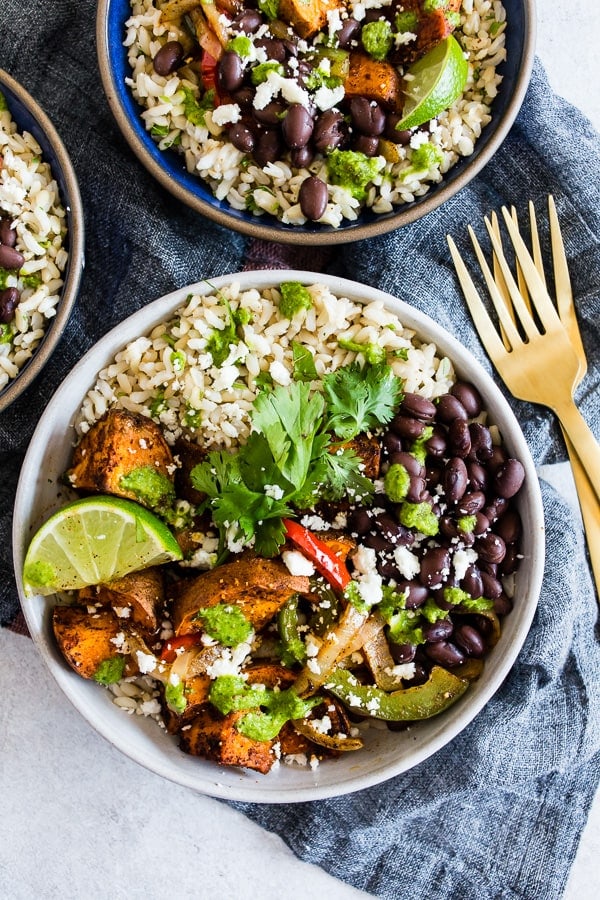 Sweet Potato Black Bean Burrito Bowls by Brandy from Nutmeg Nanny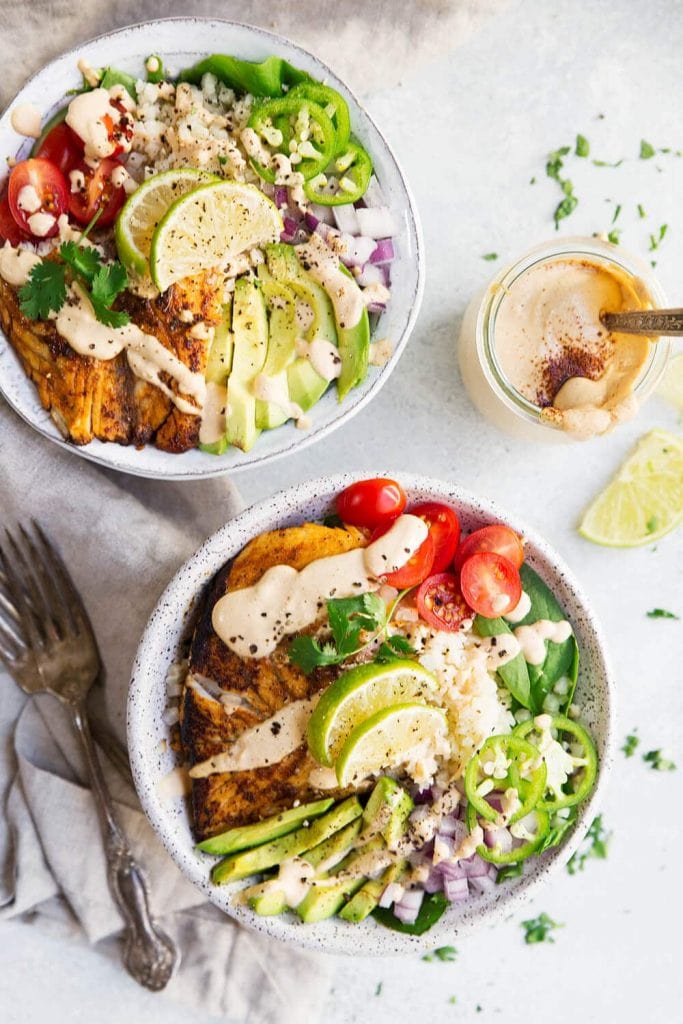 Paleo Fish taco Bowls by Monica from The Movement Menu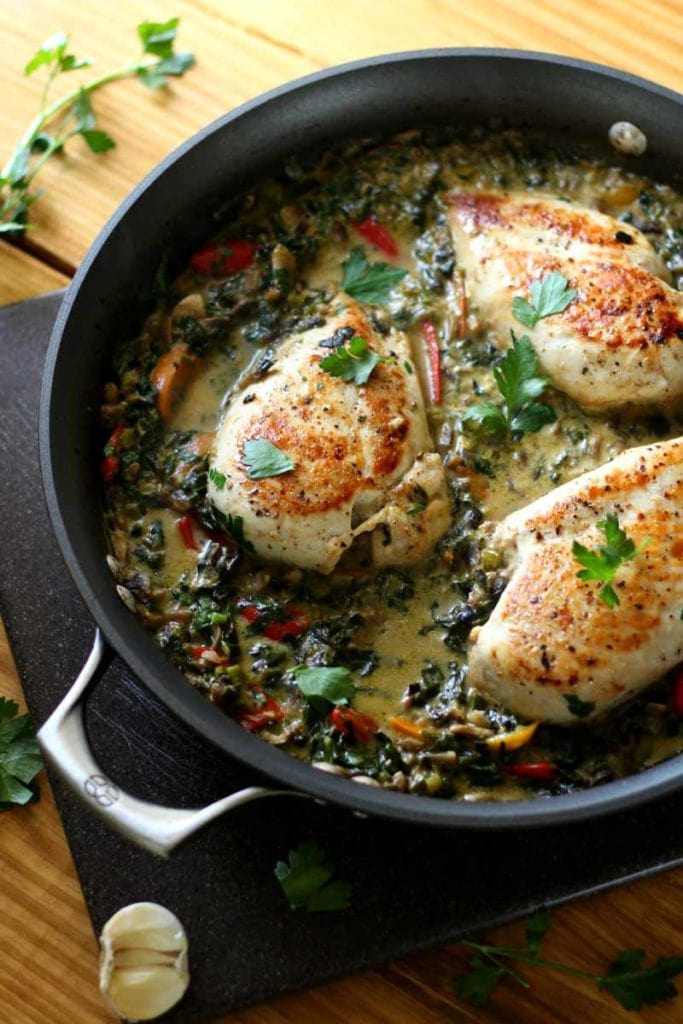 Smothered Creamy Chicken Skillet by Brittany from Diabetes Strong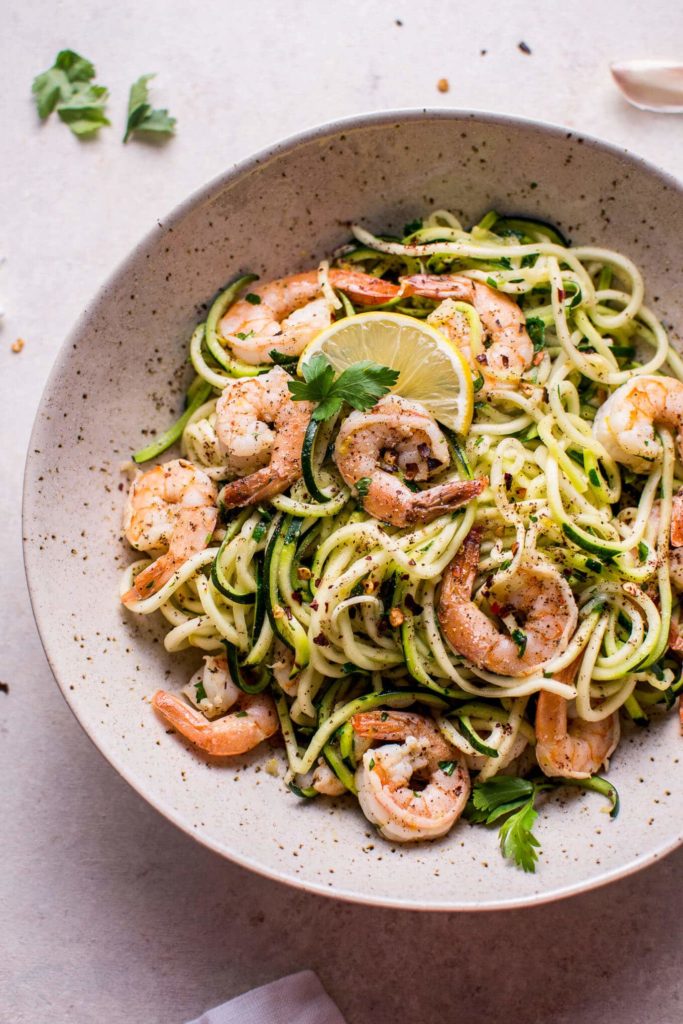 15 Minute Garlic Shrimp Zoodles by Natasha from Salt and Lavender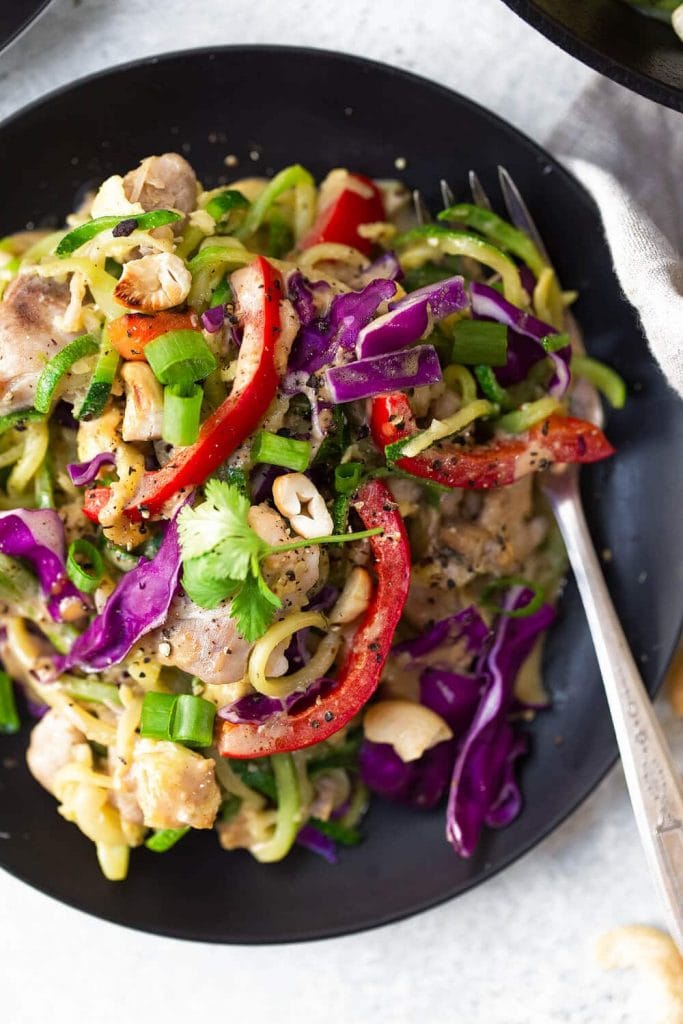 Whole30 Chicken Pad Thai by Monica from The Movement Menu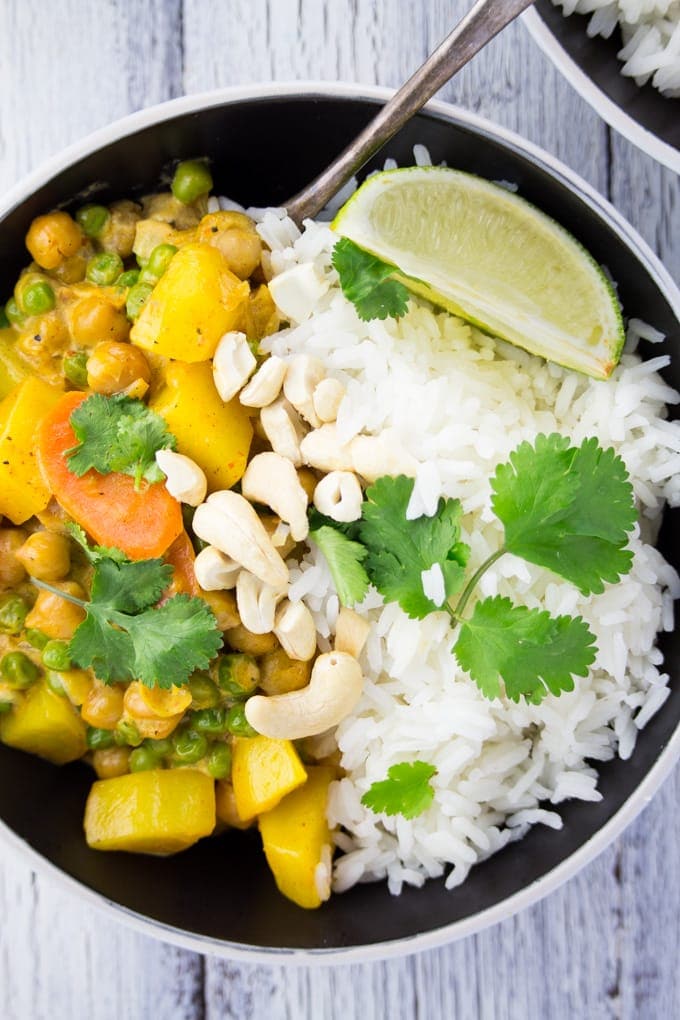 32 Easy Vegan Chickpea Curry with Potatoes by Sina from Vegan Heaven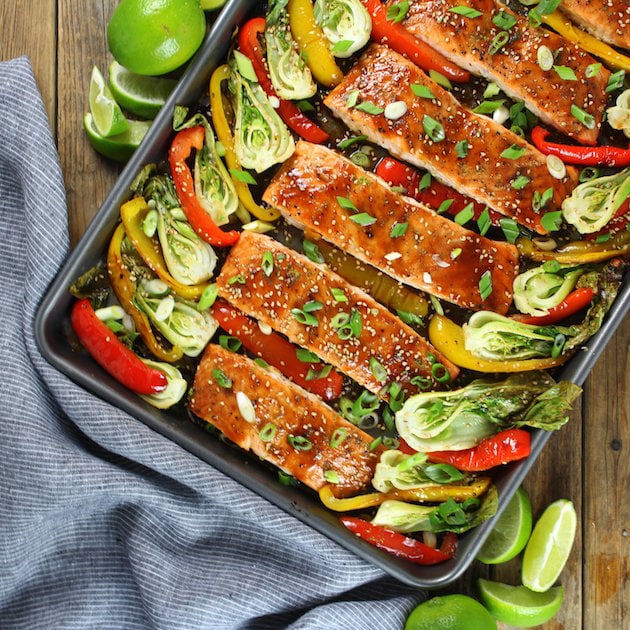 23 Honey Lime Roasted Sheet Pan Salmon and Vegetables by Holly from Taste and See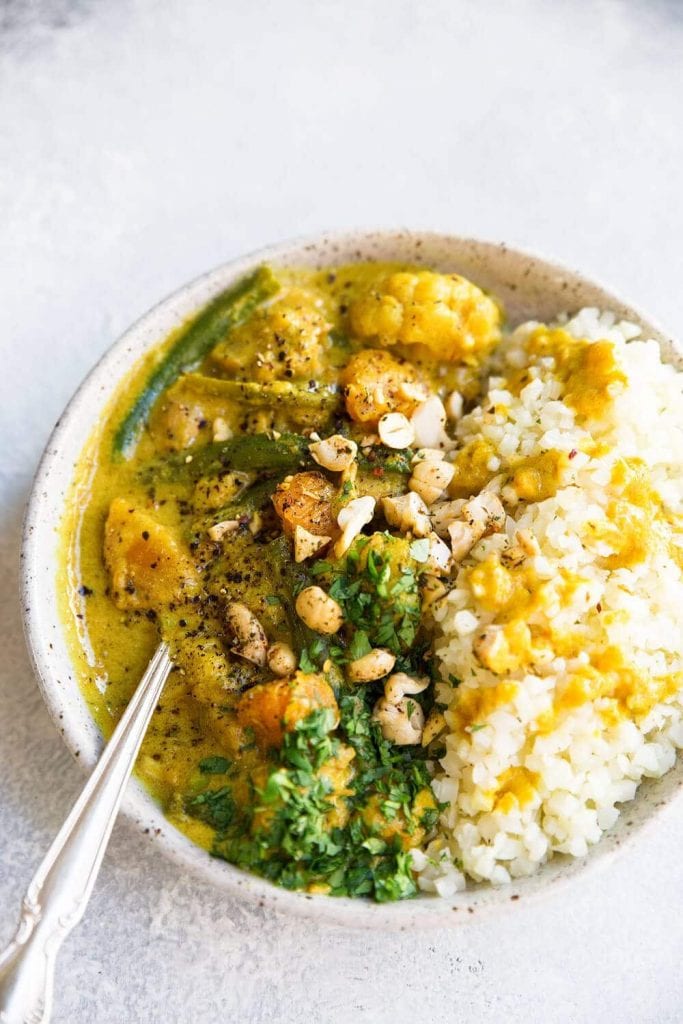 26 Whole30 Chicken Curry by Monica from The Movement Menu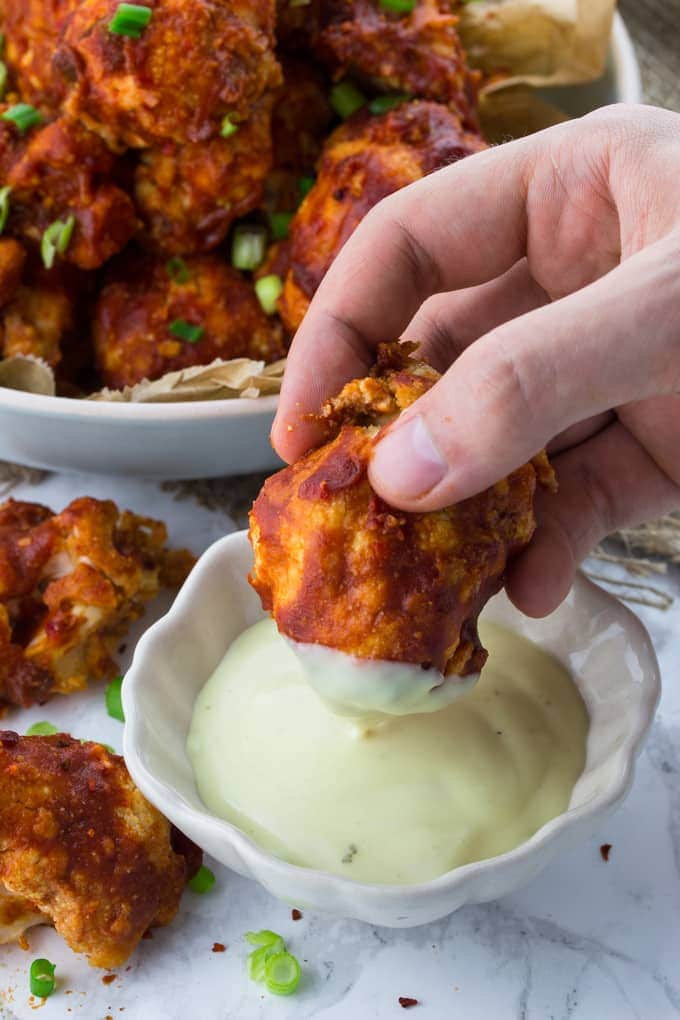 33 Cauliflower Hot Wings with Vegan Aioli by Sina from Vegan Heaven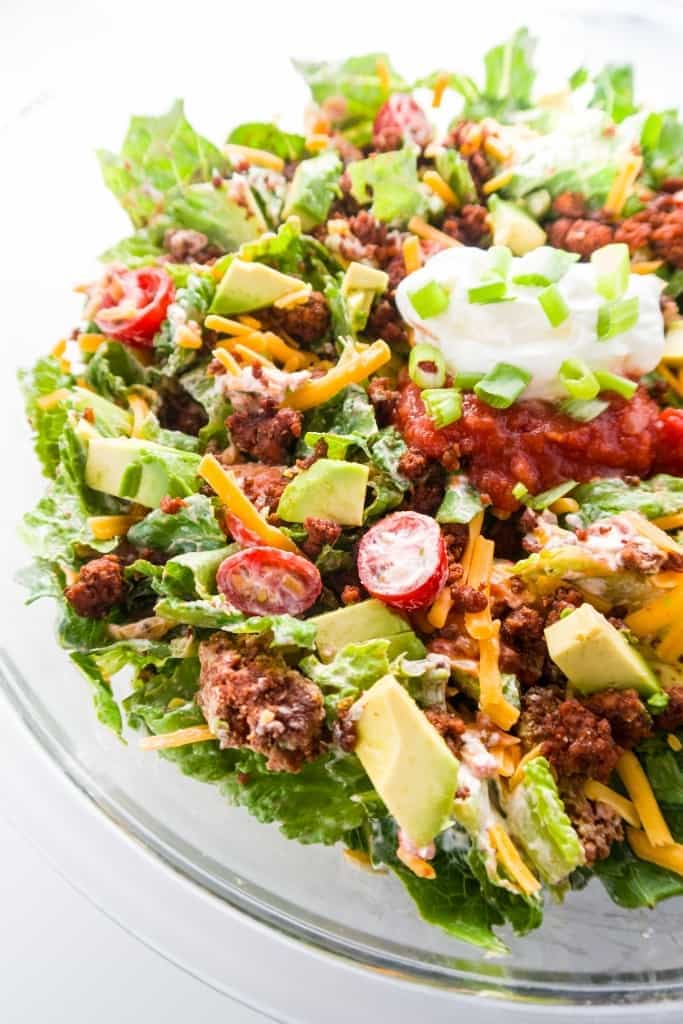 22 Easy Healthy Taco Salad with Ground Beef from Wholesome Yum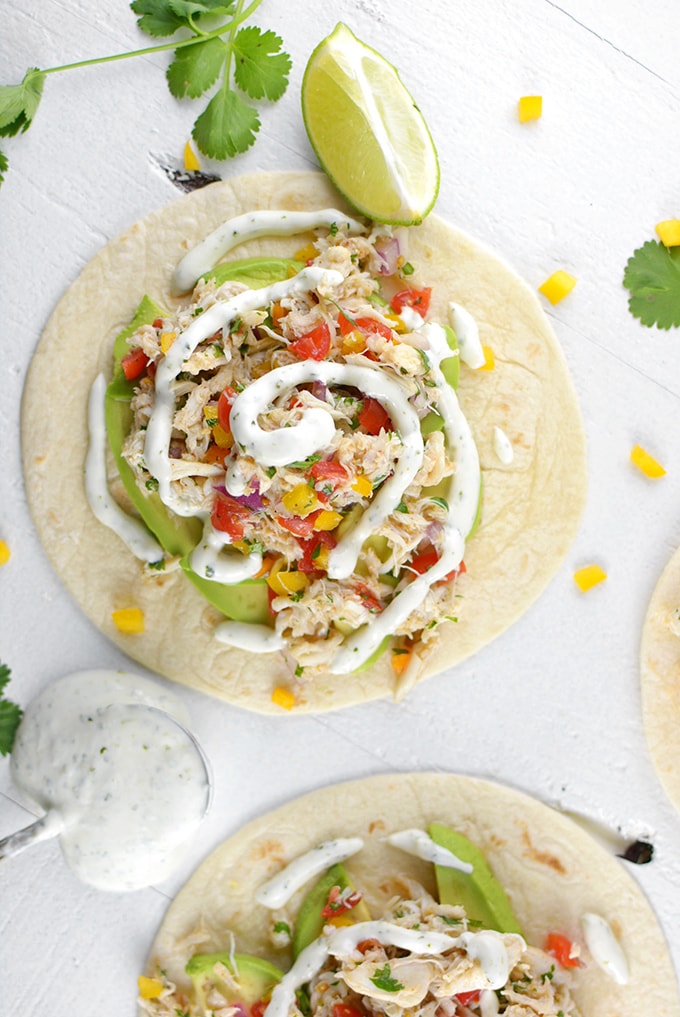 21 No Cook Cilantro Lime Crab Tacos by Rachel from Simple Seasonal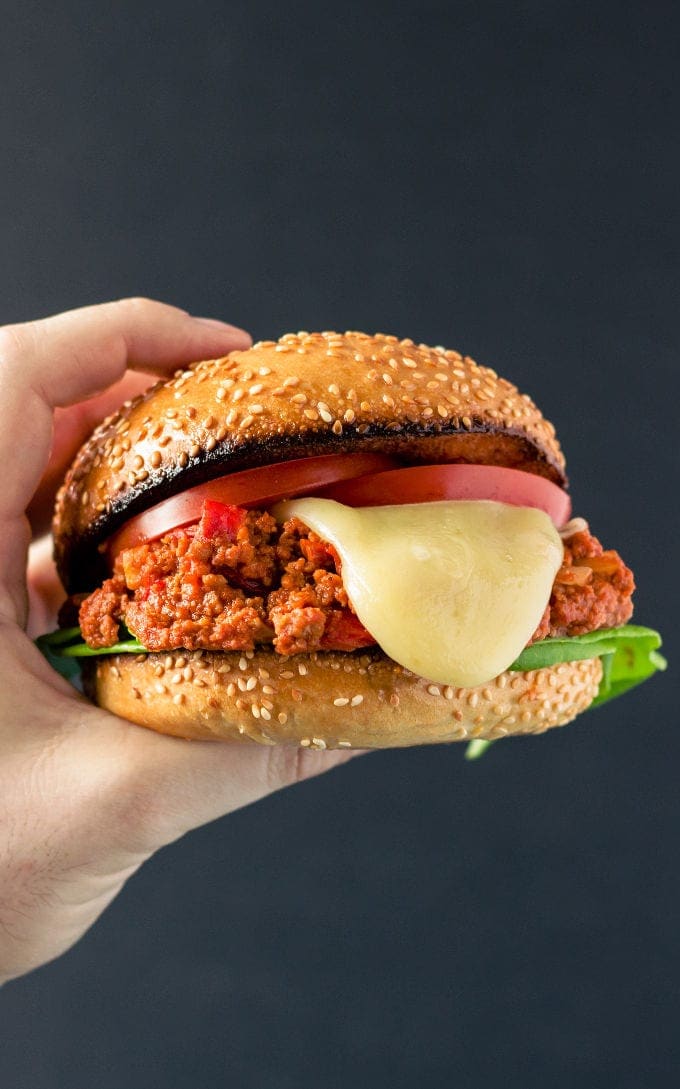 30 Paleo Sloppy Joes by Gabriel from One Clever Chef (gf and dairy-free option)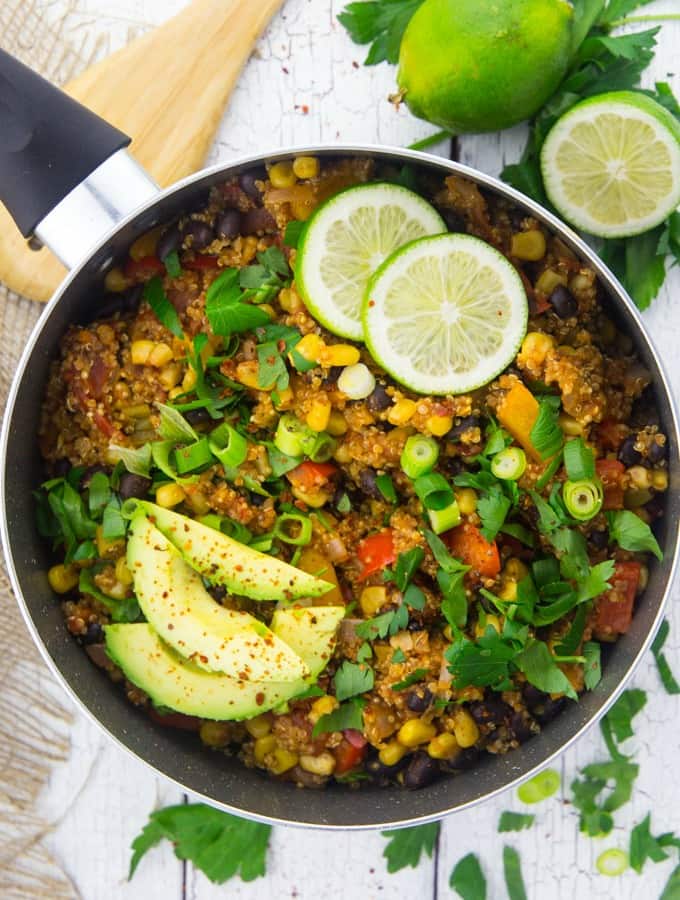 35 One Pan Mexican Quinoa by Sina from Vegan Heaven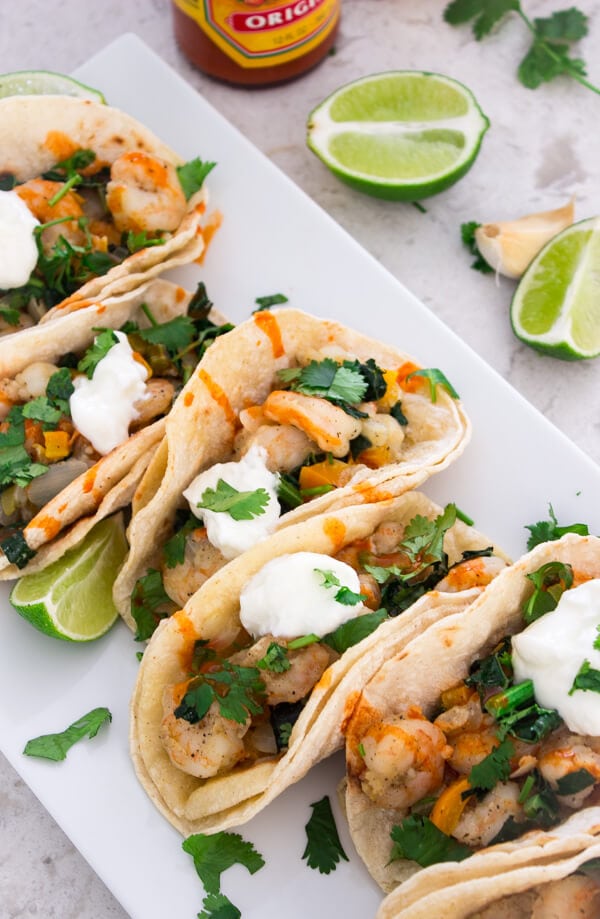 10 Easy 20-Minute Shrimp Tacos by Shannon from Pass Me Some Tasty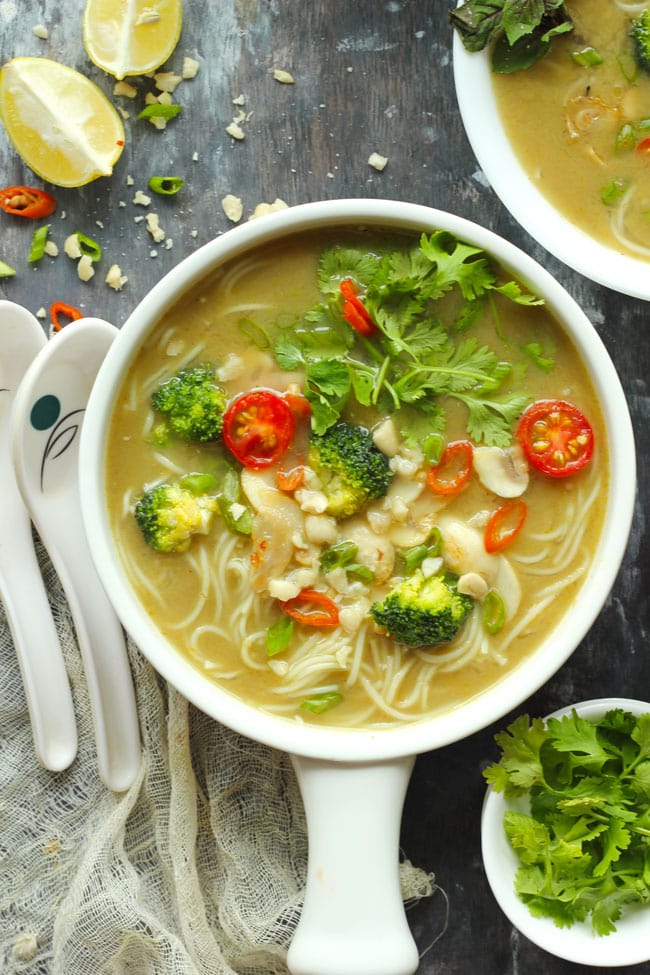 6 Vegan Thai Green Curry Soup  (Vegan) by Tina from Fun Food and Frolic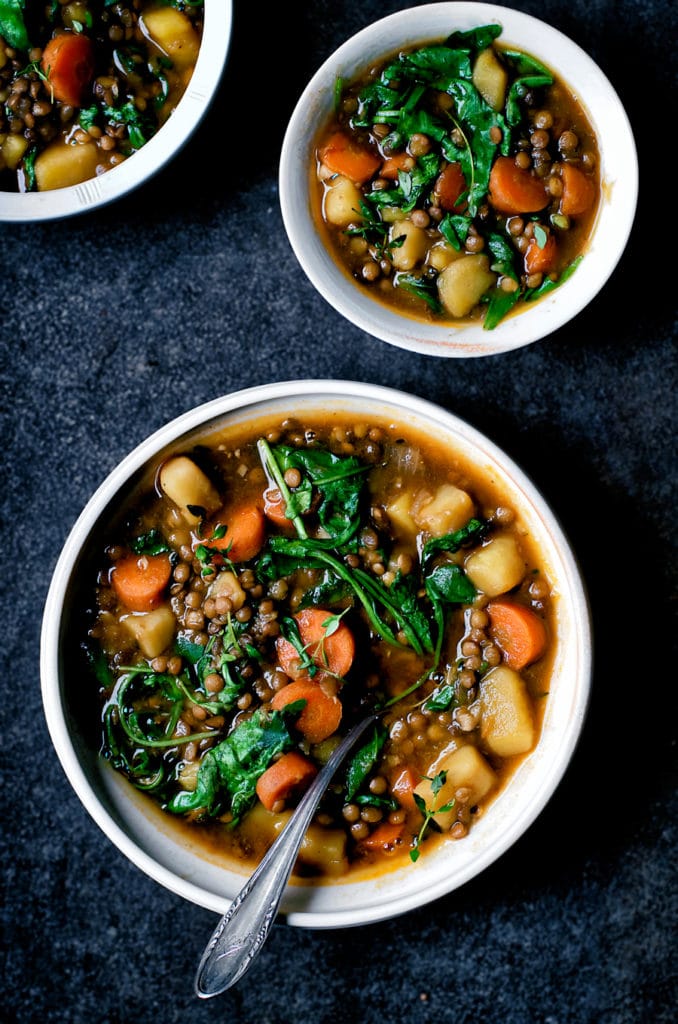 7 Lentil and Potato Stew from Alexandra from Occasionally Eggs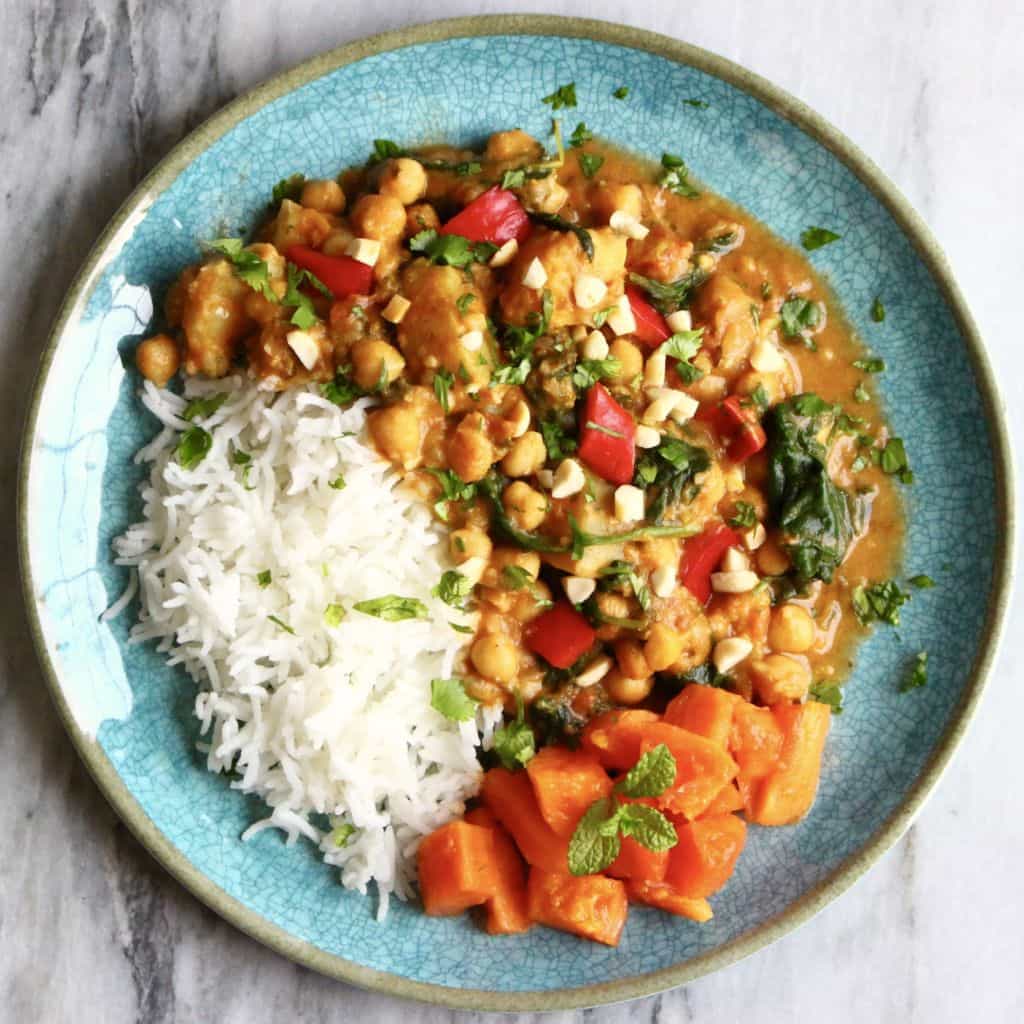 1 Chickpea Sweet Potato Peanut Curry (Vegan + Gf) by Rhian from Rhian's Recipes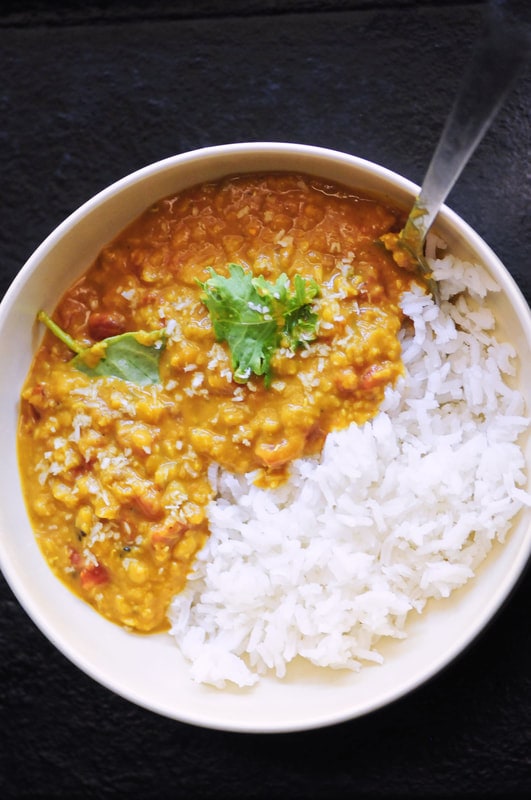 2 Spicy Coconut Red Lentil Dal (Vegan + Gf) by Kristen from Moon and spoon and yum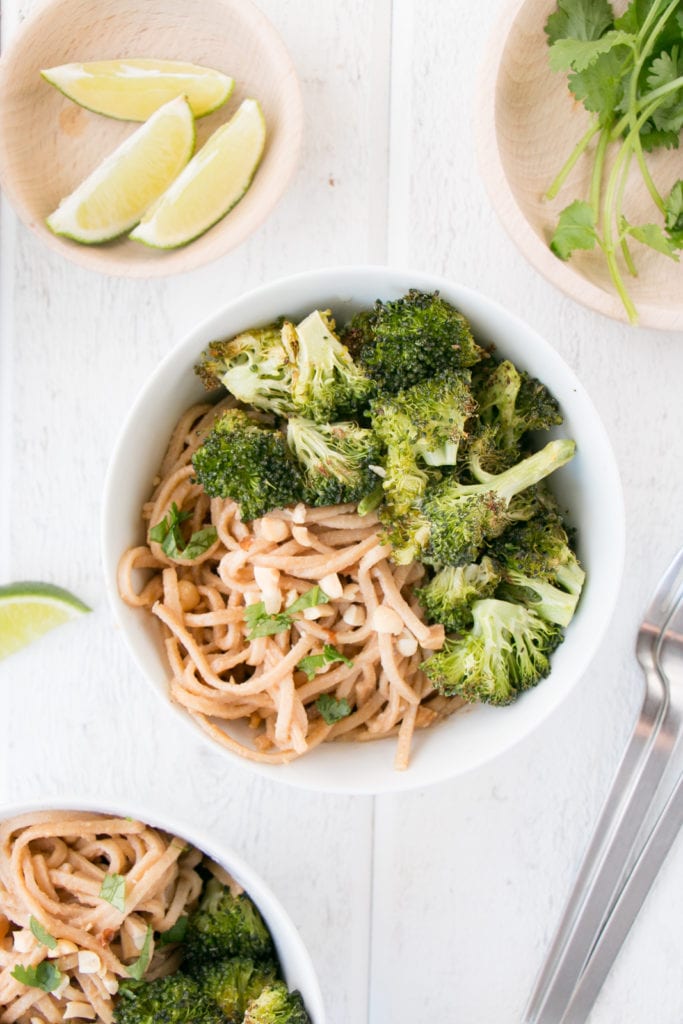 3 Garlicky Peanut Soba Noodles with Roasted Broccoli (Vegetarian) by Samantha from My Kitchen Love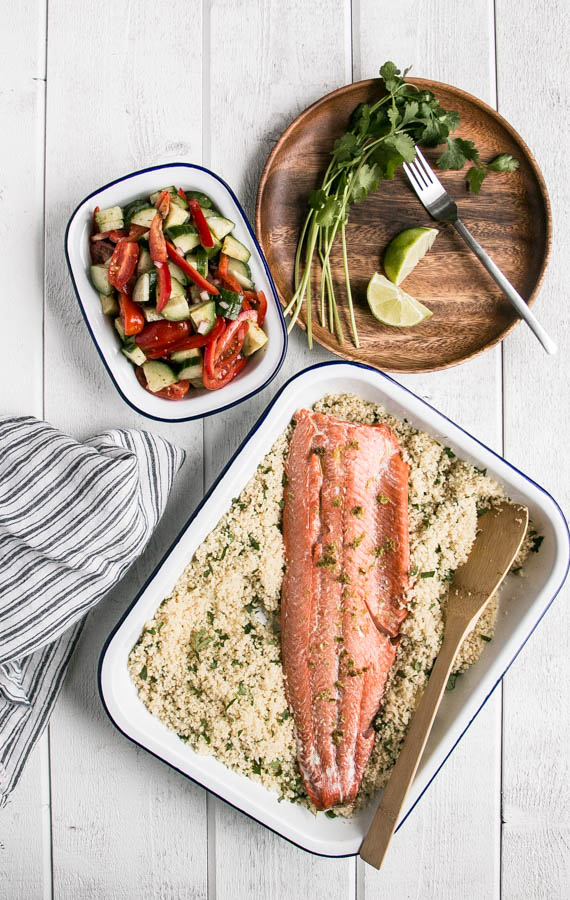 4  Broiled Salmon, Herbed Couscous and Salad by Samantha from My Kitchen Love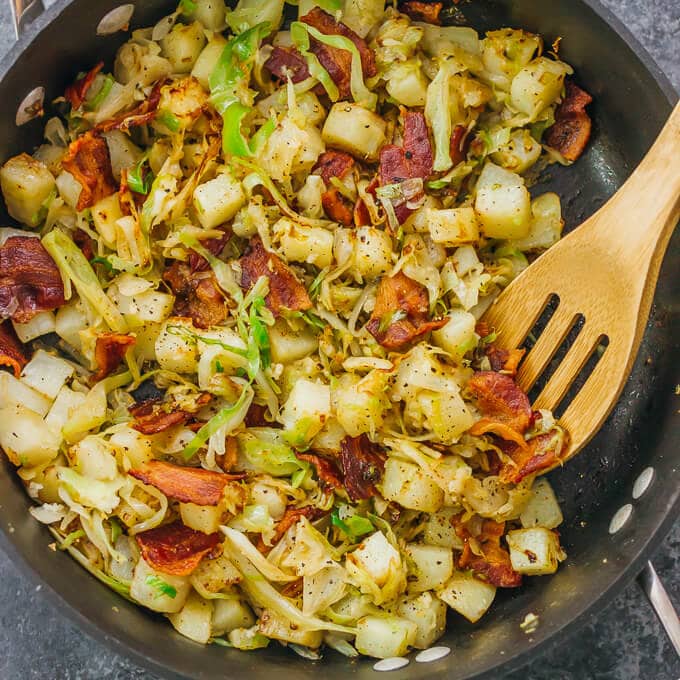 9 Fried Cabbage and Potatoes with Bacon by Julia from Savory Tooth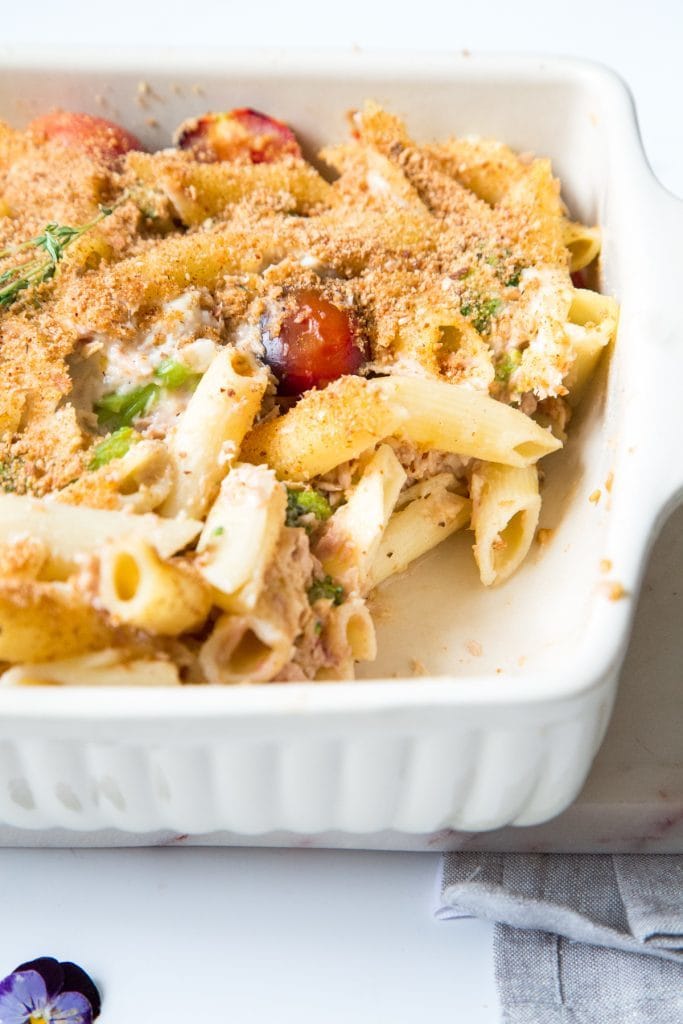 11 Tuna Pasta Bake by Diana from Little Sunny Kitchen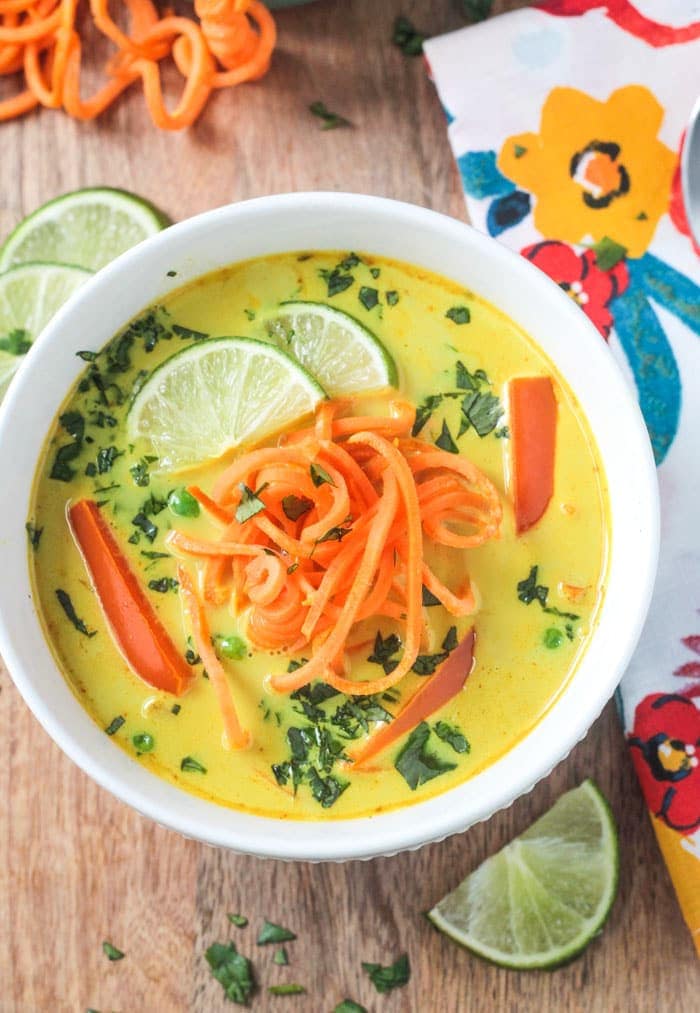 12 Coconut Curry Soup with Sweet Potato Noodles by Jean from Veggie Inspired (Vegan)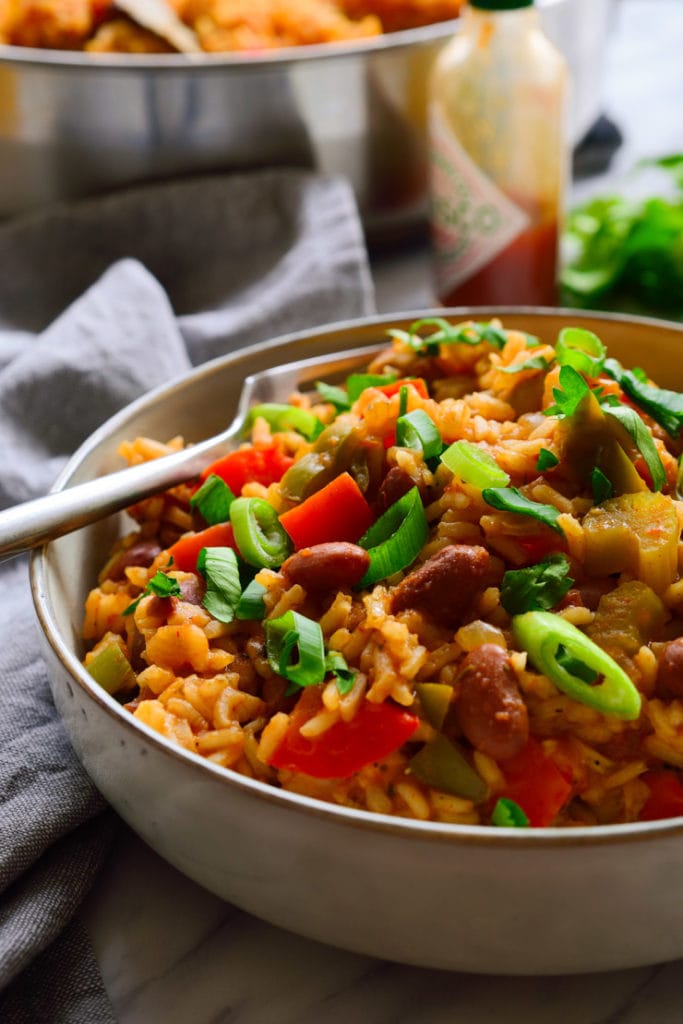 14 Vegan Jambalaya by Melissa from The Stingy Vegan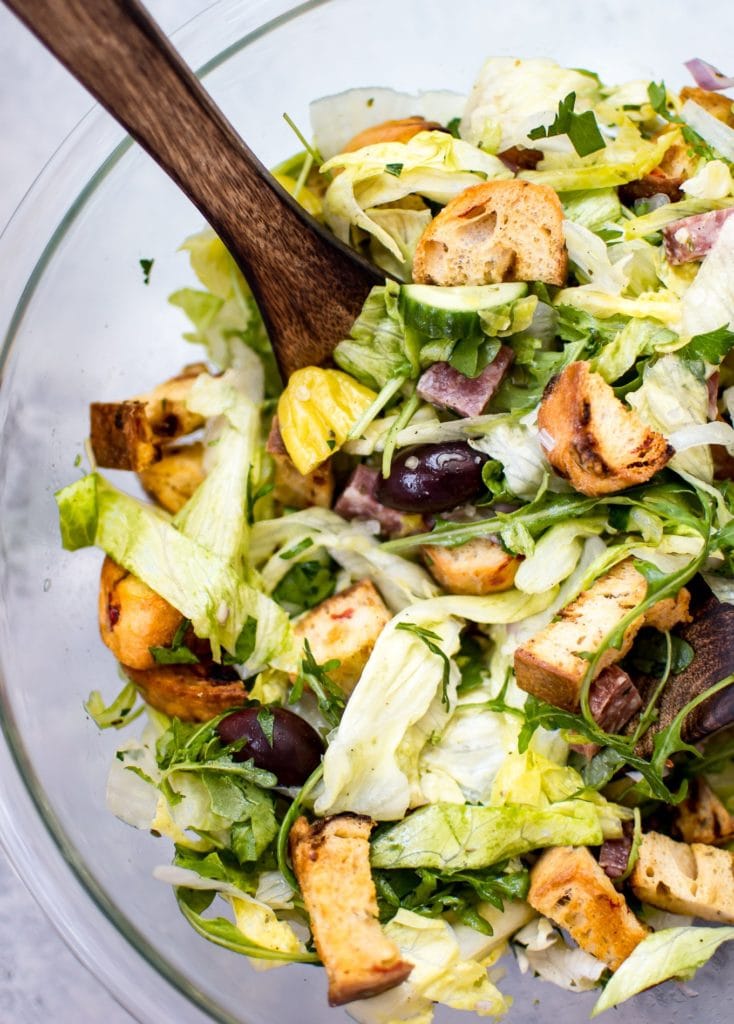 16 Italian Chopped Salad by Natasha from Salt and Lavender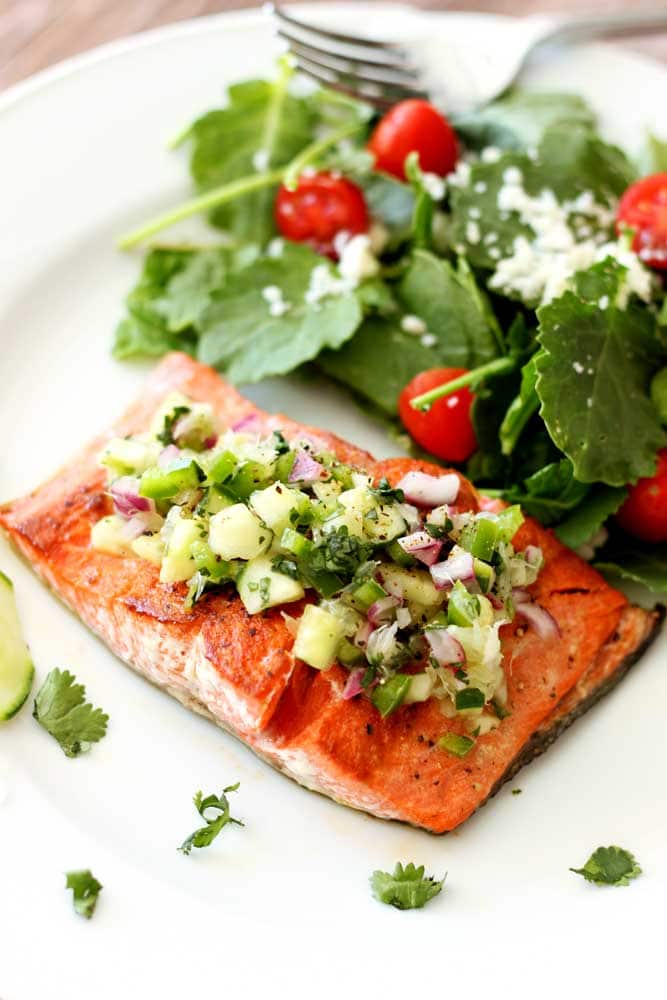 28 Pan Seared Salmon with Cucumber Lime Salsa by Amanda from Recipes Worth Repeating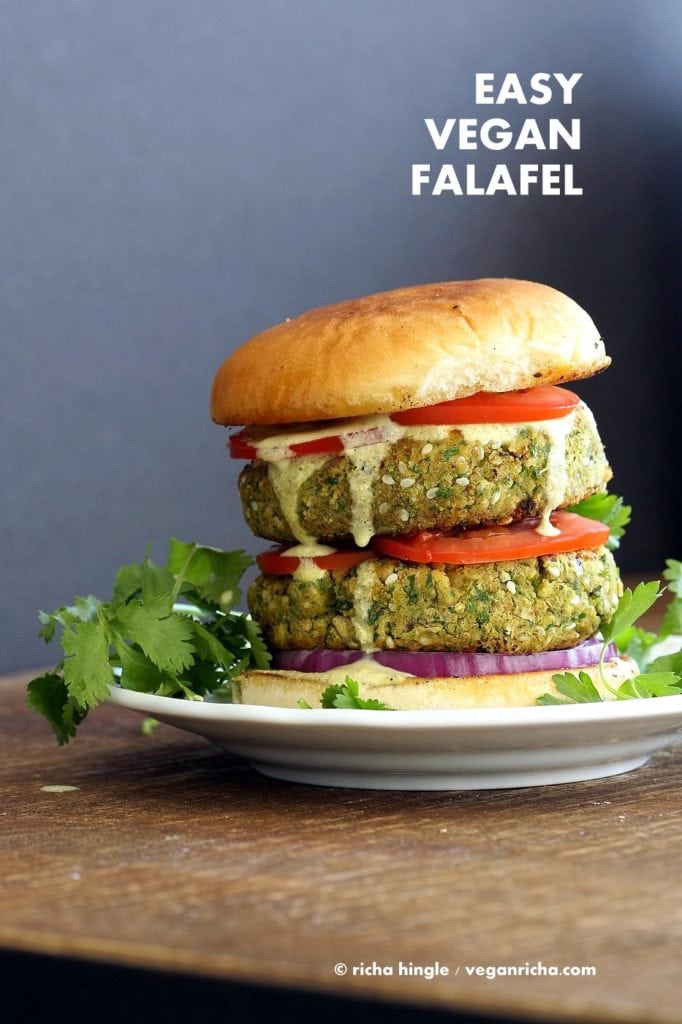 29 Easy Vegan Falafel Burger by Richa from Vegan Richa